Chronicles of ordinary crimes: the "Anti-terrorist Operation" in Luhansk [videos, images]
October 2, 2016 – Fort Russ News –
– Olivier Berruyer, in Les Crises, translated by Tom Winter –
"Ah, Lugansk, capital of the easternmost region of Ukraine"
May 2 2014 : Odessa. June 2, 2014, Lugansk.
Site of crimes passed over in silence. (Dedicated to all those who think I've made too much about Ukraine since March)
Ah, Lugansk, capital of the easternmost region of Ukraine. Hier metallurgical industries, her locomotive manufacturing, and … planes that fire rockets on the city.
[At this point, a video has been blocked, but here is one still up:]
As Bertrand reports on his blog From the images, the plane that caused the massacre of the Luhansk Regional Administration is a Sukhoï SU-25. a deadly ground support aircraft powerfully armed and lots faster and murderous than the helicopters.
Ah the, rocket S-8KOM, a real jewel of technology …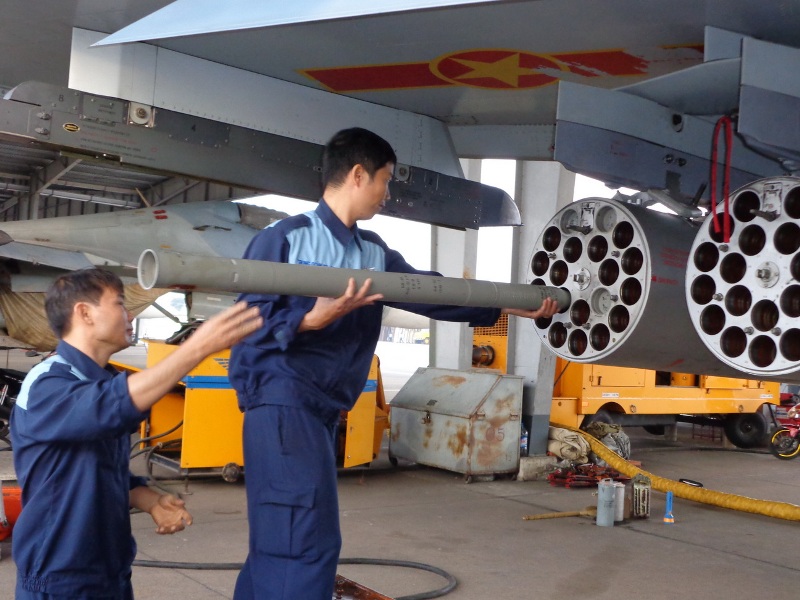 Well, it's true that it does do a bit of damage … in the city parks:
Craters from the airstrikes
The moment of the airstrikes on the Luhansk Regional Administration
(Irony: note that once again, it's those rotters from RT that publish the images, — pft! Russian propaganda, I tell you…)
[Another blocked out video follows, then pictures of craters, like this one:]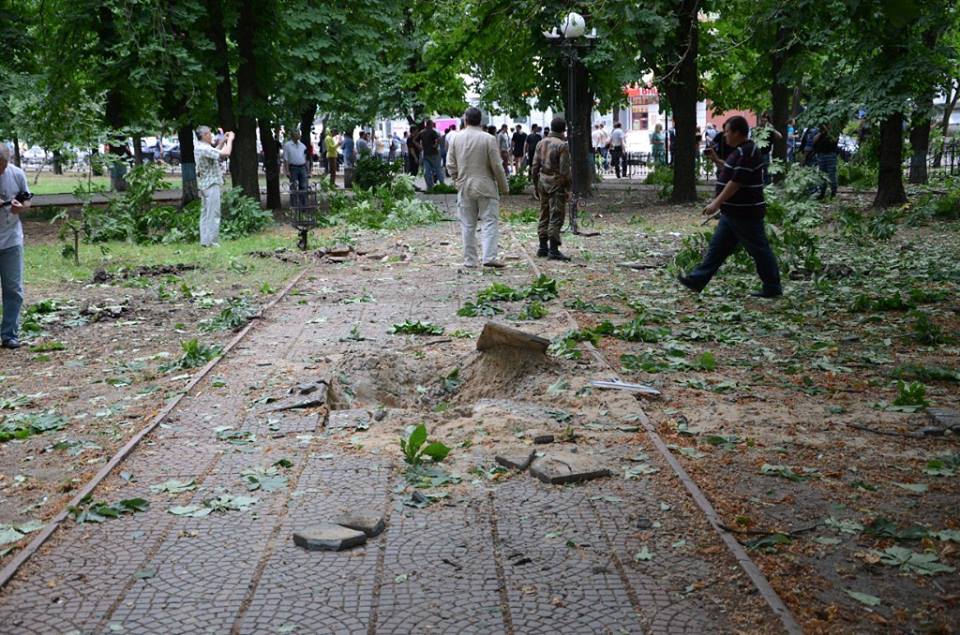 Preliminary count: 5-7 dead, all civilians, including the Mister of Health.
These are not posted here for voyeurism, because, if they are not shown in France, they are certainly seen in Russia – a fact which will eventually have consequences … And hey, we already shoulder a large share of responsibility in the deaths — and if we keep them quiet, we kill them a second time over.
…at the the Regional Council building, for instance: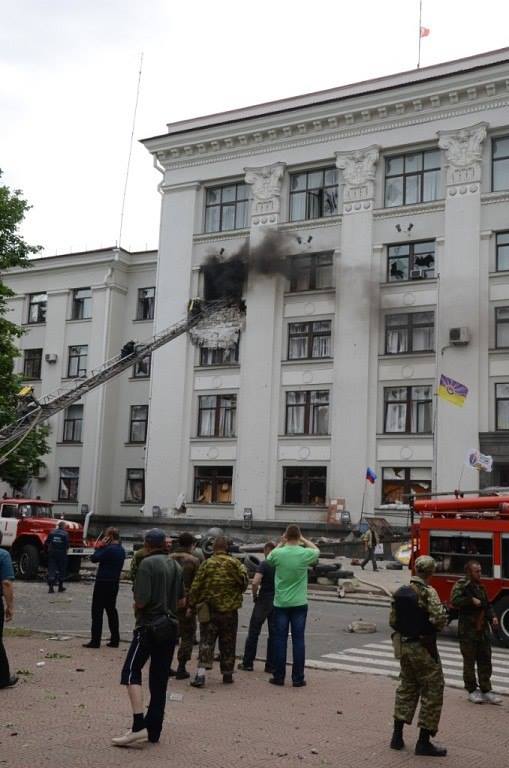 [Another blocked video]
Then this one, of the Administration airstrike.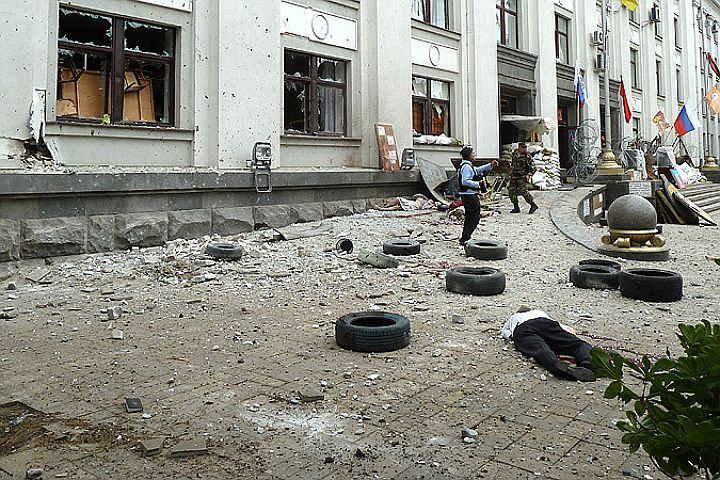 (Then again, I wonder about the manufacturer of these rockets)
[THREE blocked videos…]
Oh, but wait! Remember the indignation of Laurent Fabius about Syria in 2013?
He is saying "You have to look at those images, children, like this, set out in rows…"
There could be some remarks perhaps? (Even if these people are wrong in speaking Russian and don't want to shake a little blue flag with stars, cheering "EU, EU" …).
Maybe will Fabius will ask for a no-fly zone, as in Libya, or as requested by the Communist Party of Ukraine (which counts about 30% of the votes in this region).
But no, I do not think so. Because, as aptly prescribed in Orwell's 1984, these events never happened – since our media have made no mention of them …
Here is the thread of the news in Nouvel Obs 02/06/14 at 23:30: