The newest Russian maritime project 12700 "Ivan Antonov" will be launched on April 25. The ceremony will be held at the "Middle Nevsky Shipyard" in St. Petersburg. It will be attended by representatives of the Russian Navy command, developers and ship builders, as well as Natalia Antonova. It was in honor of her father, the Hero of the Soviet Union, after whom it is named, the Russian Defense Ministry said.
Project 12700 – is the largest of ships, the hulls of which are made entirely of fiberglass. This unique engineering solution is explained by the fact that sea mines often react to metal. Therefore, materials such as steel are not very practical.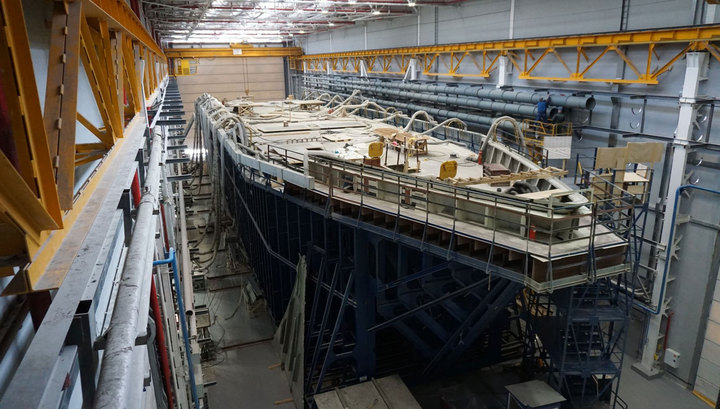 However, the "invisibility" is not enough – they still have to be able to find mines. Therefore, these Russian ships are equipped with the most modern hydroacoustic complexes. They are installed not only on the 12700, but also on the underwater robots that it carries on board.
The only weapon of the mine-sweeper is a light-weight six-barreled 30-millimeter cannon. It is needed to destroy floating mines on the surface. This weapon is also not quite ordinary: it is made of low-magnetic materials, which also make them difficult to detect by others.