MAJOR: Bomb Explodes at U.S Military Base in Japan – Terrorism or Resistance?
Pockets of Militant Opposition to U.S Occupation of Japan Emerge
TOKYO – An unknown man set off an explosion at the American Camp Foster base in Okinawa, the Japanese news outlet
NHK
reported.
According to the local police and the American command, the unknown man cut the protective net and entered the territory on Sunday evening,.
After gaining entry to the U.S military base, he blew up a gas cylinder on the second floor at the door of the office of the Okinawa office of the Ministry of Defense of Japan. FRN has no information on whether this explosion was used to open the door, or whether he gained entrance, or for what purpose. 
No one was injured in the explosion, according to the NHK report. Material damage has been confirmed. The Japanese authorities through the local police are cooperating with American officials, and are looking for the suspect. 
The Camp Foster base houses the Butler Marine Corps headquarters and its facilities.
The suspect's actions in some way reflect – in an extreme form – growing sentiments among the Japanese. Back at the end of February, residents of Okinawa, by a majority vote, opposed the construction of a new airfield for American troops. Okinawa is
the southernmost prefecture of Japan. In an attempt to mitigate the local's frustration, PM Shinzo Abe has proposed to transfer the base elsewhere. 
72 percent of the population (434.2 thousand people) voted against the transfer of the Futenma base to the Henoko area, 19.1 percent (114.9 thousand) voted for, 8.8 percent (52.6 thousand)
abstained
from either position. This is read by analysts as a general rejection of the U.S presence in Japan, regardless of the specific locations of  bases.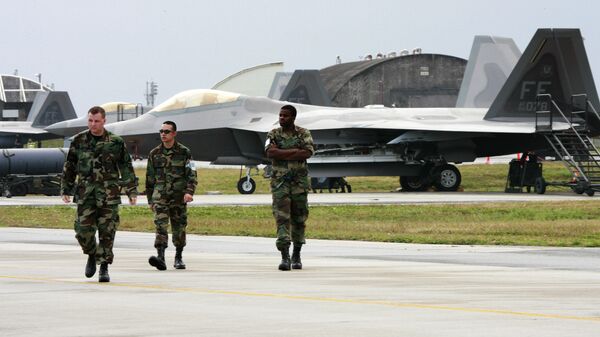 The Tokyo authorities decided to move the American military airfield from the densely populated city of Ginowan in Okinawa to the north of the island, to Henoko, instead of moving it outside the prefecture. Although the results of the referendum do not have executive power, the people of Okinawa thus conveyed their will to the governments of Japan and the United States.
According to Japanese Prime Minister Shinzo Abe, he "seriously took" the results of the vote, but "it is impossible to postpone the transfer deadline."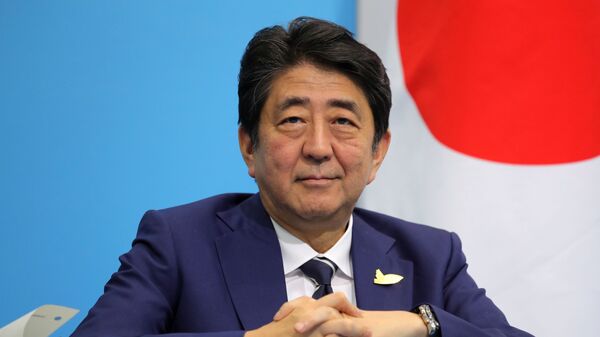 Okinawa accounts for 0.6 percent of Japanese territory, 74 percent of US military facilities are located there. According to the administration of the prefecture, there are 25.8 thousand American servicemen and 19 thousand members of their families and US civilians on the island.
The base Futenma in Ginowan is considered the most dangerous in the world because of its location next to residential buildings.